Sheva Carr, CEO and Founder of Fyera
Co-Vice President of United Nations Peace Messenger Organization Pathways To Peace
Sheva has trained and mentored medical staff from C-level executives to bedside nurses at distinguished medical centers across the US, including Mayo Clinic, Harvard, Stanford Children's Health, Cedars Sinai Medical Center, Kaiser Permanente, University of Florida Health, Watson Caring Science Institute, V A Palo Alto, CA, V.A. Gainseville, FL, V.A. Houston, TX, U.C.L.A. Emergency Services, CA and many more. She has also trained numerous international government agencies, and soldiers preparing for deployment to Iraq and Afghanistan. Sheva now has over 25 years of experience in coaching, speaking and training.
She co-authored HeartMath's Stopping Emotional Eating Program. Previously on the Faculty of Alternative Medicine at University of Minnesota, and a professor of Oriental Medicine at Emperor's College, she has worked as a coach and consultant to leading cardiologists, heart-brain researchers, and physicists, and has been published in such prestigious journals as Perspectives in Biology and Medicine.
CEO, Fyera! and Heart Ambassadors
Founding Director of HeartMath's HeartMastery Program (www.heartmastery.com) for online learning
Lead Trainer for FICSA (Federation of International Civil Servants Association, servicing all UN Agencies and their staff and diplomats)
Trainer/Facilitator of Peace Talks between Israeli and Palestinian Girls at
www.creativityforpeace.org
On the faculty of www.watsoncaringscience.org, www.theshiftnetwork.com and Mind Valley Academy
Licensed Provider and Trainer of HeartMath®
Licensed Acupuncturist, Dipl. Ac. with a Masters Degree in Traditional Chinese Medicine with highest honors from Yo San University, Santa Monica, California
She did her undergraduate work in fine arts, cross cultural international studies, Spanish, and premed at Carnegie Mellon University, Yale, Friends World College, and Dalhousie University.
---

Melinda Dewey, COO Fyera
Following a successful business career in Project Management and Finance, Melinda has been a full-time body/mind wellness professional in the capacities of practitioner, coach, health educator, trainer, workshop leader, and faculty member since 1989.
Combining her business expertise and passion for wellness, some of her related certifications, training, and 26 years of full-time wellness experience include:
Licensed HeartMath® Coach and HeartMath Certified Trainer
C.O.O. of Fyera since 2010
C.O.O. of HeartMath's HeartMastery online learning program for since 2011, managing and leading HeartMath Course Group Coaching Calls for students from around the world
Certified Mindful Change Life Coach, with Wellness Coaching specialty training At the Institute Of Life Coach Training
Employee Wellness Coach to Fortune® 100 employees cross the Nation for over five years
Board-Certified Coach Credential
Bachelor's Degree In Business Administration and Communication
---

Robert Browning, Director HeartMath Health Care and Consultant to /Trainer for Fyera
Co-Vice President of United Nations Peace Messenger Organization Pathways To Peace
Robert Browning, PhD (h.c.) is Co-Director for HeartMath Healthcare and a Senior Master Trainer. For over 20 years with HeartMath, he's trained more than 10,000 individuals in heart-based living and leads programs at: Stanford, U.C.L.A., Brigham & Women's and Kaiser Permanente. He oversees HeartMath's strategic healthcare alliances focused on self-care, human caring and wholeness healing. In April, 2015, Robert received an Honorary Doctorate in Human Caring and Caring Science from Dr. Jean Watson, Founder and Director, Watson Caring Science Institute and Dean Emerita-University of Colorado, Denver, College of Nursing. It was given "to honor devotion to the betterment of humankind through human caring – heart centered teachings and practices."
He holds a faculty position with the Esalen Institute and Watson Caring Science Institute and adjunct faculty with the University of Colorado-Anschutz Medical Campus, College of Nursing. Robert graduated from U.C.L.A., Magna Cum Laude, Phi Beta Kappa with a B.A. in Communications.  His passion and 20 year focused inquiry on the power of the heart, care and healing has informed the depth of his work, practice and message.
---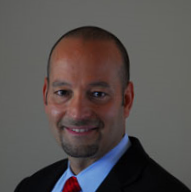 Henry J. Lescault, Contractor
Henry J. Lescault is an expert in behavioral change, with over 30 years of experience coaching, managing, facilitating and leading in both the government and private sector. He formerly served as a Senior Leader – Special Agent/professional Ombudsman, Executive Coach, Workplace Conflict Mediator and professional Facilitator for the Federal Government. Henry is currently a full-time Consultant and Executive/Leadership Coach for FranklinCovey, a global company specializing in performance improvement and the OWNER of UNTOUCHABLE Leadership and Executive Coaching LLC, a Veteran Owned Small Business that specializes in delivering workshops and coaching focused on helping people and organizations build their Resilience, Executive/Leadership proficiency, as well as Mediation and Professional Development based in the Washington DC area.
With a Master's Degree in Executive Coaching, certifications in Facilitation and Leadership coaching from Georgetown University, and a certification in work place conflict mediation, he is committed to helping people and corporations take their resilience, teamwork, leadership, communication, presentation and interpersonal skills to the highest levels. Henry holds the title of Associate Certified Coach through the International Coaching Federation (ICF) and has coached federal leaders in assorted positions at all echelons to include first line, manager and the senior executive service. He has also coached supervisors and executives from assorted fortune 500 companies, and the United States Military.
In addition to individual coaching, Henry has coached and facilitated groups and teams in both the public and private sectors. Henry is a certified HeartMath resilience trainer and coach specializing in helping people from all walks of life better manage their energy, stress, and resilience via science based methodologies and techniques. He is also the author of Present with Power, Punch, and Pizzazz and an expert in the field of presentation skills and personal presence. He is a certified Facilitator for FranklinCovey's Seven Habits of Highly Effective People, Leadership Programs, Leading at the Speed of Trust and the Five Choices of Extraordinary Productivity as well as a Gallup trained (Strength Based) Coach. Henry is experienced with and holds certifications in an assortment of assessment instruments to include the MBTI, FIRO-B, Strong Interest Inventory, Thomas-Kilman Conflict Mode Instrument, California Psychology Inventory, the ESCI (Emotional Social Competency Inventory) 360 tool, the Emotional Quotient Inventory 2.0 (EQ-i 2.0) the United States Office of Personnel Management's Leadership 360 tool, and the Clifton Strength Finder assessment. He lives in the Washington DC area with his wife Heidi and two rambunctious little Yorkies.